AreitLounge
Alpine chic meets chillout-atmosphere
areitXpress
•
Mountain restaurant
Chillout-sounds, a stylish atmosphere and panorama view at the surrounding mountains: the AreitLounge offers perfect room for pleasure. In the urban lounge in front of the fireplace or outside on the large sun-terrace – the creative food-delights from the fusion-cuisine and nice drinks invite to relax and a cozy get-together. Local specialties from the cellar, barrel and distillery round off the exclusive and fine menu with a selection of delicacies under the motto "Pinzgauer Tapas".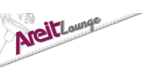 Opening hours
Open in Summer and Winter!
No table reservation possible!
Open daily from 10:00 am - 4:30 pm